About Us
---
SecureCore is a division of RestoreCore, the leading provider of business restoration and remediation services. RestoreCore is a full-service fire and water damage restoration company that has been helping businesses and individuals restore their lives since 1979. SecureCore provides clients with emergency preparedness software that offers disaster preparedness planning tools, onsite disaster management and online disaster recovery services and solutions for apartment buildings and multifamily properties. 
Have questions about implementation, training or about how SecureCore's disaster preparedness planning seamlessly integrates with RestoreCore's restoration services? Check out answers to our customers' frequently asked questions.
Contact the SecureCore team today to request a demo and learn more how we can help keep your apartment property and residents safe before, during and after a disaster.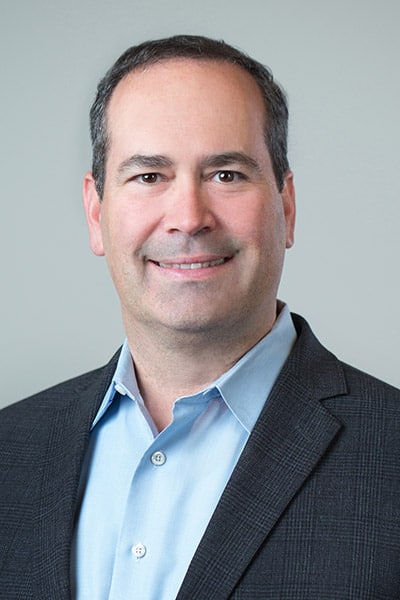 Andrew Goldberg, CR, WLS, AIT
President of RestoreCore/SecureCore
Andrew Goldberg, CR, WLS is the owner and President of RestoreCore.
Andrew earned a Bachelor of Science Degree from Pennsylvania State University. He is a 5th generation contractor, a Certified Restorer (CR) and a Certified Water Loss Specialist (WLS). These certifications are the highest designations given by The Restoration Industry Association (RIA). He has served on the RIA's Restoration Council. Andrew has been working in the Disaster Restoration Industry for the past 20 years and has been working in the construction industry for over 30 years.
Andrew is the founder and owner of RestoreCore and SecureCore. RestoreCore is a full service disaster restoration contractor that specializes in restoring businesses and homes after disaster strikes. SecureCore provides clients with disaster planning tools, onsite disaster management and online disaster plans.
Andrew has an extensive background teaching others about restoration and disaster planning. Andrew's experience providing restoration services to thousands of property owners every year gives him unique insight into how to respond to the myriad of issues that his clients may encounter. Andrew is a member of the National Apartment Association Educational Institute Faculty and has earned their Advanced Instruction Trainer (AIT) designation. Andrew has taught numerous courses to the commercial and residential property management community, including designation courses for the CAM (Certified Apartment Manager). Andrew is also an approved instructor for the Commonwealth of Pennsylvania Insurance Department as well as the State of New Jersey Department of Banking and Insurance to teach continuing education to insurance agents and brokers. Andrew is a founding member of the Pennsylvania Apartment Association (PAA) Educational Review Committee which is committed to ensuring that the association puts forth quality education to its members.
Andrew currently serves on the Board of Directors for the New Jersey Apartment Association (NJAA) and Pennsylvania Delaware Affordable Housing Management Association. He is a former member of the Board of Directors for the PAA, PAA Central and PAA East. He is the past President of the Associates Council for PAA East and PAA Central. He also served as a member of the Restoration Council for the Restoration Industry Association; the international trade group for restoration contractors.
Andrew and RestoreCore have been honored by a number of organizations over the years. These accolades include the 2015 Associate Business Partner of the Year from the NJAA and the Friend of the Year Award from IREM 101 in 2012 and IREM 3 in 2011. In 2012 Andrew was awarded The Circle of Excellence by SmartCEO magazine.
Andrew has a broad range of experience and education in all types of property damage projects providing restoration and reconstruction services. These services include damage due to water, fire, mold, wind, hail, smoke, bio cleanup and many other insurance related losses. RestoreCore is a full service provider of restoration and reconstruction services with offices in Harrisburg, Bethlehem and King of Prussia in Pennsylvania, as well as Edison, New Jersey. RestoreCore's service area includes Pennsylvania, New Jersey, Delaware and Maryland.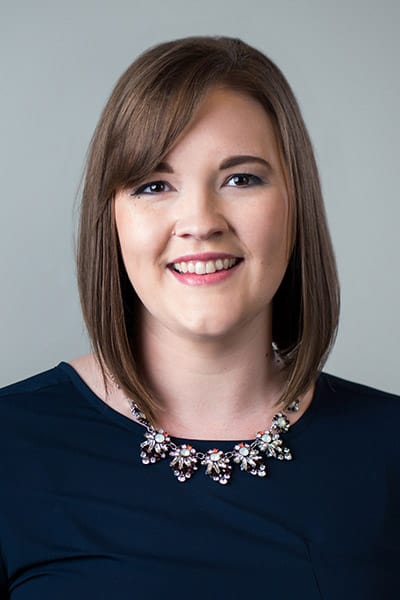 Kaitlyn Bowman
Managing Director
Kaitlyn is the newest member of the SecureCore family! She joined our team in 2017 and has brought her experience in strategic planning and project management to the table. Kaitlyn works with our team to develop and implement our strategic plans for growth, operations, marketing, and customer partnerships.
Prior to joining SecureCore, Kaitlyn has worked for RestoreCore, SecureCore's partner restoration company. She joined RestoreCore in 2014 as the Sales & Marketing Coordinator and Executive Assistant to the President. Since then, Kaitlyn has held several positions within RestoreCore's operations team as an Internal Project Coordinator and, most recently, the Manager of Project & Program Development.
Kaitlyn has worked closely with all members of the SecureCore and RestoreCore teams through the management of various initiatives. These initiatives range from new technology implementation and strategic planning, to change management and process improvement, to business development and training. She has also held similar roles in the nonprofit and corporate training industries.
Kaitlyn is passionate about collaboratively building solutions with customers and colleagues alike. She believes that the best and most sustainable solutions are developed when people are empowered to create, implement, and evaluate their own ideas.
Kaitlyn holds a Master of Project Management degree and Bachelor of Arts degree in Communication Arts and Sciences – both from the Pennsylvania State University.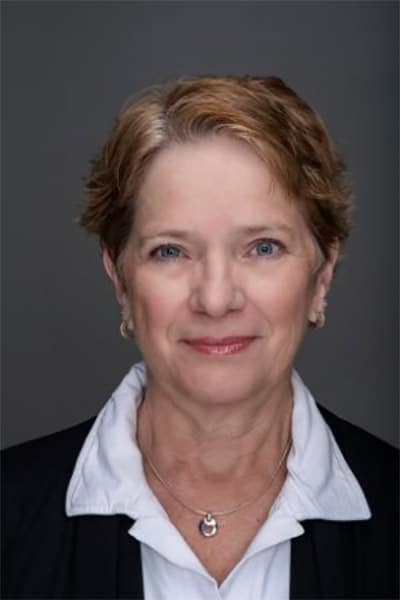 Mary Jane Klenk
Product Manager
Mary Jane Klenk (MJ) started at RestoreCore in 2007 as the Sales & Event Coordinator. MJ transferred to SecureCore in 2013, giving her a 10-year career with the team!
MJ has been working on SecureCore from the beginning when it was an added value feature to expanding and developing it into the web and mobile application it has become. Now serving as Director of Operations for SecureCore, MJ works with property management companies to create custom disaster plans for each of their communities in their portfolio.
She has been instrumental in taking the SecureCore program into the digital age. She works very closely with the programming and development team to constantly add improvements and new features to the online disaster implementation program.
MJ came to the team with a background in fundraising for nonprofits. She recently completed an Introduction to Agile and SCRUM class. She has also completed FEMA certification classes.
Lindsay Schramm
Account Manager
Lindsay Schramm is an Account Manager who works with our multifamily customers to develop comprehensive disaster plans for their communities. This includes introducing the SecureCore program, gathering the property specific information to create the disaster plan and delivering the finished product. When she started with SecureCore in 2014, we had not yet entered the digital online era. Lindsay has worked along with the SecureCore team, our development team, Mary Jane Klenk and Andy Goldberg to take SecureCore from printed binders to web and mobile applications.
Lindsay has completed an Introduction to Agile and SCRUM class. She is a Certified Scrum Master. She has also completed FEMA certification classes.
Lindsay holds a BA in communications from Virginia Commonwealth University.
What Can We Do For You?
To learn more about SecureCore's cloud-based software and how we can assist you in developing an emergency plan for your apartment complex or multifamily building, we offer demos of our software. Complete the online form to request a demo and a representative will be in contact as soon as possible.
Request Demo Now!